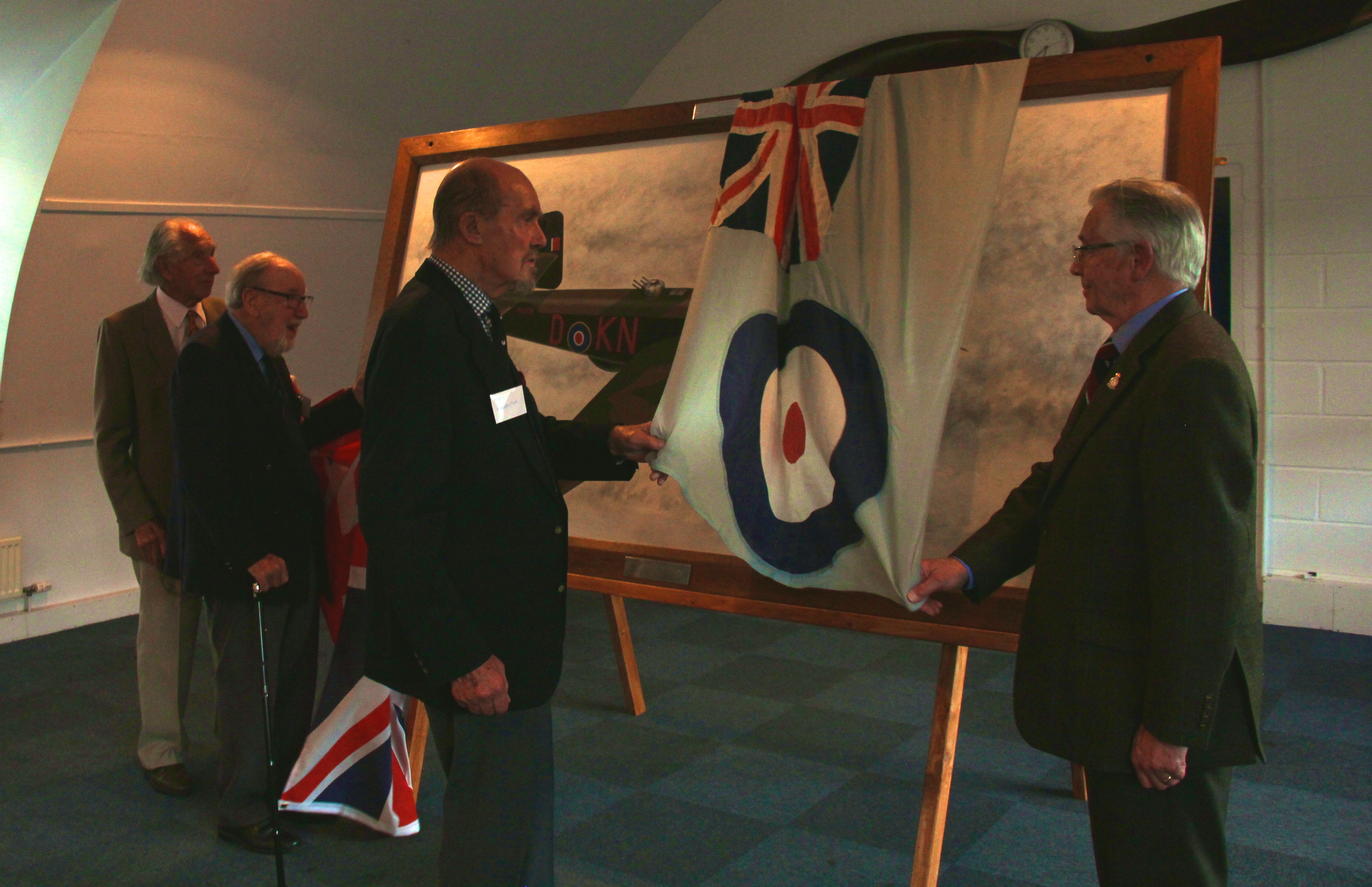 It was a wonderful weekend of friendship and remembrance. A good turn-out of friends and families of 77 squadron with 50 booked in for dinner at the air museum.  We were thrilled that three veterans were able to be with us, all now of course in their nineties: Bill Ballantyne, pilot, Tom Nash, w/op and AG and Jeff Strain, radar technician.
We were sorry that Ted Matthews was not fit enough to travel ( sadly he passed away November 16th), but David and Liz were there on his behalf.  Our President, Bill Foote has made a great recovery from his stroke but was still unable to be with us.  Bill Ball, who has usually been a great presence here has moved away to be with his family. We missed him and Flo and their exuberance. We missed Celia and Ray Wolfe who at the last minute could not come due to ill health.
Last December, Derek Oakley passed away but we were so pleased that his family came in his memory, with a baby grandson too to carry on the family tributes.
In October last, a stalwart of all our reunions, whom many will remember, Cyril Frazer passed away. He and Derek seemed indomitable so we are specially missing them. (more…)